In today's intricate threat landscape, CFOs and their finance teams find themselves at the epicenter. Unfortunately, vital information is often scattered across disconnected databases, hard drives, and software applications. These teams resort to exporting data into spreadsheets and sending them as email attachments within the organization, introducing new risks with each transfer.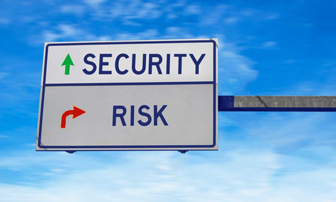 This vulnerability is particularly concerning as cyberattacks continue to surge. In 2021 alone, data compromises skyrocketed by over 68%, according to the Identity Theft Resource Center. Moreover, the cost of breaches has escalated, with the average breach now amounting to $3.6 million, according to the IBM/Ponemon Institute's 2021 Cost of a Data Breach survey.
Recognizing the need for improved security, leadership teams are striving to protect sensitive financial data better. Outdated and labor-intensive processes contribute to security and compliance issues surrounding financial data. The use of manual procedures, including sharing data through spreadsheets and emails, poses significant risks. Those with access to financial information become prime targets for cyberthieves.
By transitioning to cloud-native platforms, organizations can alleviate these concerns. Consolidating financial data in a cloud-native environment establishes a single source of truth, substantially reducing risks. Cloud-native applications offer granular controls for compliance and access, enabling finance managers to provide personalized dashboards tailored to stakeholders' needs without compromising security.
When it comes to security, not all cloud-based applications are created equal. To safeguard your sensitive financial data, it's crucial to assess whether a solution aligns with your specific requirements. Here are key questions that financial professionals should consider:
1. Audit and compliance controls: Does the solution support audits to verify compliance with essential regulations such as SSAE 18, SOC 1 Type II, SOC 2 Type II, ISAE 3402 and 3000, PCI-DCC Level 1, HIPAA, and GDPR?
2. Security incident response: Can the solution promptly respond to suspected or actual unauthorized access? Does it proactively review data logs to identify potential security issues?
3. Data loss prevention: Does the solution incorporate technologies to detect and prevent data loss in email, collaboration tools, and other internal systems?
4. Monitoring and penetration testing: Does the provider actively monitor and evaluate server and user activity? Do they conduct regular testing on data, applications, systems, and infrastructure?
5. Network security: Does the solution employ up-to-date firewalls and antivirus software? Does it eliminate unnecessary features that could serve as potential entry points for future attacks?
6. Business continuity and disaster recovery: What are the vendor's procedures for securely backing up and restoring data in case of emergencies? How does their solution minimize data loss and ensure data integrity during transfers?
While a cloud-native application typically offers stronger safeguards for financial data compared to on-premises systems, it's important to note that not all cloud providers are the same. Prior to transitioning, take the time to clearly outline your requirements and ensure that your critical data will be entrusted to capable hands